WHERE WE ARE LOCATED
About 80 minutes drive from New Orleans, or 20 minutes drive from Baton Rouge Airport. We are located close to the Historic towns of Jackson and St Francisville.
Close to Ryan Airport, close to Zachary and within easy distance of the Mississippi; we are a popular destination for discerning travellers — whether they are in the area for work (Big Cajun, Riverbend Entergy Electric, Demco, Entergy Gulf, Pointe Coupe Electric, Chutz Electric) or for play (this is Plantation country – home of Millbank, Nottaway, Rosedown, The Cottage, The Mrytles, Greenwood, Magnolia, The Carriage House, Desert Plantation, Penrith Plantation).
Nearby attractions in Historic Jackson — the Heart of the Felicianas – include the model railway (Greater Baton Rouge Model Railway), the winery (Feliciana Cellars), Old Centenary, Millbank, Centenary Historic Site, countless antiques and antique auctions,
The Republic of West Florida Historical Museum, the Historic Court House at Clinton Louisiana (c.1840) – reputed to be the oldest courthouse in continuous use, Elysian Fields Farm (offering horse and carriage ride), and much more…
The Town of Jackson was founded in 1815, by act of the Louisiana Legislature, as the parish seat for Feliciana Parish which covered all of the present day East and West Feliciana Parishes. The town was the first to be named after Andrew Jackson following his victory over the British at New Orleans at the end of the War of 1812.
In fact, Jackson was reported to have camped his Tennessee army contingents on Thompson Creek on his return from that battle. The Town of Jackson was the site of two Civil War battles fought in 1863 during the Union siege of Port Hudson–one of these battles is commemorated each year with the Battle of Jackson Crossroads reenactment. The rolling hills and verdant vegetation quickly made the area a popular retreat from the heat and yellow fever epidemics that plagued the New Orleans area, leading to the establishment of the College of Louisiana in 1825, the Louisiana Insane Asylum in 1848, Centenary College of Louisiana in 1845, and numerous finishing schools for both young men and women, earning Jackson the title of "Athens of the South".
The Civil War ravished both the plantation culture and the wealth of the area, causing Centenary College to move to Shreveport in 1908. During the period of 1815 to 1908, almost every style and fashion of architecture was built in Jackson, which the town and its people have carefully preserved in our National Register Historic District, established in 1980. If you are looking for the quiet and contentment of a simpler time, visit Historic Jackson and spend a few days with us.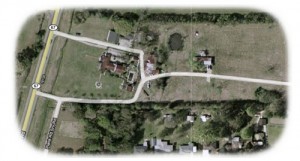 HOW TO GET HERE
From Baton Rouge Airport
Head north on Jackie Cochran Dr toward Louis Wiles Ave

Jackie Cochran Dr turns left and becomes Louis Wiles Ave
Turn left onto Joe Stone
Turn left onto Veterans Memorial Blvd
Slight right to merge onto I-110 N toward Natchez
Take exit 8C to merge onto US-61 N toward Natchez
Turn right onto LA-68 E
From New Orleans Aiport
Head south toward LA-73 N
Turn right onto LA-73 N/Jefferson Hwy
Turn right onto Bluebonnet Blvd
Turn left onto US-61 N
Take the I-110 N ramp to Natchez
Follow signs for Interstate 110 N/Natchez and merge onto I-110 N
Take exit 8C to merge onto US-61 N toward Natchez
Turn right onto LA-68 E